________________________________________________________________________________________________
---
---
---
Dance and Social with JoZ Events and Sporty Lesbian Chicks - WHITE PLAINS, NY
Get ready to party with JoZ and Sporty Lesbian Chicks at this amazing establishment with chic decor. Covid a few yrs back caused us to cancel and NOW we are proud to invite you back to Whiskey Creek Lounge. This two floor venue has wonderful booth seating, a stunning bar with taps, bar top tables and a balcony. It's not just Whiskey so don't let the name fool you. Although the whiskey selection is striking. An appetizer menu is available for purchase. Cash bar preferred yet credit cards accepted.
Don't worry because we know how much you like to dance. We will compile fabulous music as promised. This is a private event and you are of course welcome to invite friends.
$5/cash pp cover goes towards the wait staff to work on their day off. Please help JoZ with exact change.
 This event occurs Sunday, November 13, 2022 at 2:00 PM. To RSVP please go to this Meetup Page: https://www.meetup.com/jozevents/events/288444080/
---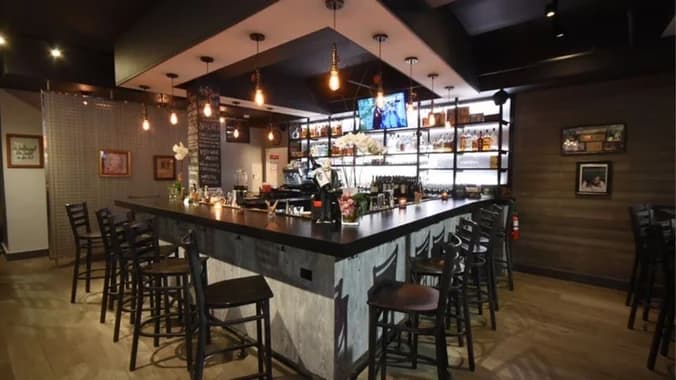 Wine and Food Social with JoZ Events and Sporty Lesbian Chicks - RYE, NY
What a beautiful establishment made available to JoZ and Sporty Lesbian Chicks for a much needed social. We are excited to provide you an opportunity and mingle with old friends and meet new ones. Anna Marie's Wine Bar, Rye NY has opened their doors on their day off just for us. $5/cover pp goes to the wait staff for coming in on their day off.
We will compile a music mix for those who wish to dance just because I know you will anyway! Bring a smile, dance shoes and join us for what will be no less than a fantastic Sunday.
Pass the word. The venue can roughly host 60 people to include a few outdoor cafe tables.
Drink specials available to purchase as well as a limited appetizer menu.
Can't wait to see you.
 This event takes place Sunday, October 9, 2022 at 2:00 PM. Please RSVP by going to this Meetup Page.
---
To register for IMM22 click this link: www.inmymindconference.com/register or come to The LOFT to participate! 
---
Join The Picture House for a special screening and filmmaker Q&A  on October 13. Here's a link for more information
---
The NYS Division of Human Rights is pleased to invite you, and other key stakeholders, to meet and collaborate with us as we launch an important new initiative here at DHR: a statewide Hate and Bias Prevention Unit.
Earlier this year, Governor Kathy Hochul directed our agency to establish a statewide Hate and Bias Prevention Unit to provide a community-focused, coordinated, and rapid response to hate and bias incidents.  The Unit's charge includes leading efforts around public education, training and outreach, enhancing collaboration between community-based organizations, law enforcement, faith-based initiatives and civil rights organizations, serving as an early warning detection system in local communities, and rapidly mobilizing to areas and communities in which a bias incident or incidents have occurred.
In order to accomplish these goals, the Division is reaching out to community members and advocates to inform the creation and work of the Unit via a collaborative stakeholder meeting.  This meeting will take place on September 22nd from 4:00 PM to 7:00 PM at the Judicial Institute, Elisabeth Haub School of Law at Pace University located at 84 North Broadway, White Plains, NY 10603.  A remote option will be available for individuals who cannot join in-person.
We want to engage your thoughts and ideas, in order to respond rapidly and effectively to hate and bias incidents in the Lower Hudson Valley and New York State.  Please visit us online to register and RSVP: https://gcc02.safelinks.protection.outlook.com/?url=https%3A%2F%2Fwww.eventbrite.com%2Fe%2F416811593697&data=05%7C01%7Ckraig.pannell%40health.ny.gov%7Ca38fcb29d1164cc30f9408da97297384%7Cf46cb8ea79004d108ceb80e8c1c81ee7%7C0%7C0%7C637988501524270361%7CUnknown%7CTWFpbGZsb3d8eyJWIjoiMC4wLjAwMDAiLCJQIjoiV2luMzIiLCJBTiI6Ik1haWwiLCJXVCI6Mn0%3D%7C3000%7C%7C%7C&sdata=xMuo0fcJI0spltipjGZSA%2FU8s%2Bt01HLgzTzFJu6PlWk%3D&reserved=0.
We hope you will be able to attend and help frame the issues of your community, allowing for a tailored local response to hate and bias incidents in the Lower Hudson Valley.  The collaborative stakeholder session will be facilitated by CLUSTER, the Dispute Resolution Center, the Mediation Center of Dutchess County, and the New York State Unified Court System's Community Dispute Resolution Centers and consist of conversations about hate and bias incidents experienced by members of your community.  These conversations will follow a healing circle model.  We encourage the participation of high school-aged youth and adults. Food will be available to participants before and during the session.  If you need an accommodation for disability to attend this program, please let us know.
We are excited to work with you in partnership to create effective and impactful initiatives that combat hate and bias in New York.
---
Purchase your tickets here: https://booking.lookcinemas.com/seats/1007/9481 
---
 Opens Friday, October 7 @ 8pm
This hysterical musical comedy is bound to be your Broadway hit! See what NY Magazine calls "smart and big-hearted" and The NY Times declares "makes you believe in musical comedy again!" This show captures all the humor and heart of a classic musical comedy with a message that resonates with audiences now more than ever. 
Purchase Tickets here:
https://ci.ovationtix.com/35865/production/1125882
---
This study will be questionnaire based to look at the following:
The effects of food quality, gender dysphoria and harassment, on depression and anxiety and eating behaviors in the Transgender, Gender Non-Conforming and Non-Binary (TGNCNB) population.
The questionnaire is to be completed one-time only and will take approximately 15–20minutes to complete.
Eligibility:
Participants must be 18 years or older and identify within the TGNCNB population.
participate in the study as well as the consent form and link to the questionnaire.
If you have any questions please feel free to reach out to the email listed above.
---
Family Martial Arts is hosting classes specifically for non-binary and transgender youth!
The class takes place Fridays at 6:30-7:30pm. Family Martial arts is located at 3 Coates Drive, Goshen, NY.
If you're interested, call 845-597-6656 or reach out through Facebook.
---

---

---

---
---
---
---
Click the image or visit this link for more information: http://nymclacasita.org/